Whether you're new to the world of print or a seasoned graphic designer we are here to help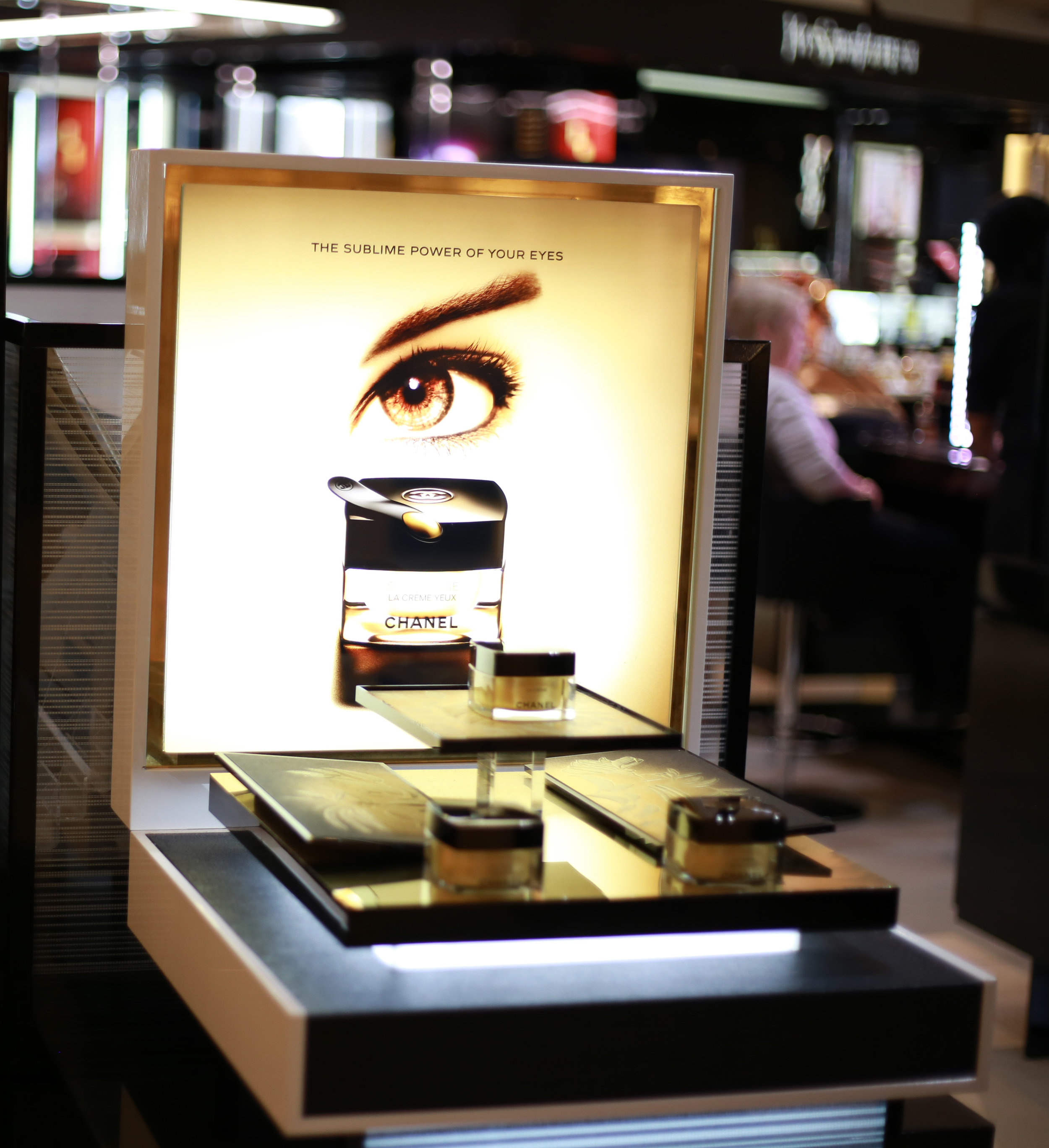 We offer a range of illuminated products to cater to traditional and specialty applications.
Backlit Prints
duratrans

fabric backlits, silicone edge graphics - SEG

adhesive backlits

grand format illuminated polyester & vinyl banners

backlits with or without diffuser
Indoor or outdoor, permanent or temporary, we've got you covered. Create stunning shop fronts, hoardings, outdoor murals, interiors, exhibition walls, TV & theatre backdrops etc.
Self Adhesive Vinyls / Decals / Boards
walls, hoardings

windows, shopfronts

floors

ceilings

pillar wraps

car parks

etc
High quality visual applications in matte, gloss, metallic and duratran.
Chromogenic, or dye coupler, or silver halide, or Type-C process prints remain the "gold standard". We are proud to still offer this service.
Images with black borders courtesy of Sprout Daily and available for purchase at www.sproutdaily.com
Photographic Process Prints
luxury product point of sale

photographer and artist prints

gallery prints

museum prints

historic archives
Give your graphics that extra "edge" by cutting them to a custom shape or make them blend into their surroundings with a smooth flowing contour.

You can further enhance your graphics by mounting to boards, acrylics, aluminium, etc, or just prolong their life with protective UV and anti-graffiti laminates.
Profile Cutting / Mounting / Laminating
stickers

adhesive window reveals

standees

3D Display stands

boards - PVC / foam

acrylics

aluminium

dibond

corflute

& more
Present your service and products to the world with a range of quality banner options.
Banners / Roller Banners / Flags / Tear Drops / SEG - Fabric Banners
exhibitions

conferences

product launches

sports, clubs, & community groups

construction industry banners
Big Job?
Complex dispatch needs are our specialty.
Packing / Dispatch & Installation
durable packaging designed for safe travel

experienced installers all over the country
Product pricing is not displayed due to the wide range of stocks and services that vary for different needs.
Please contact us for a quote today.
4 reasons to print with us
45+ years of industry experience
Our beginnings as a photographic lab in the 1970's has equipped us with a wealth of experience in colour and graphics and enables us to get the best out of today's range of digital print processes. Most of our team have been with us for between 10 - 30 years adding seasoned skills to our pool of industry knowledge.
Photographic process prints are King
In addition to conventional Inkjet products we are one of a few printers in the world that still offer Chromogenic, or dye coupler, or silver halide, or Type-C process (they all mean the same thing). We have kept this service alive for one reason - they simply look better. Our established client base of luxury cosmetic and fragrance brands obviously agree.
We can print it
Large or small, many or few, we can print it, mount it, laminate it, cut it, pack it, dispatch it, and install it for you
anywhere in the country and NZ without compromising on quality, precision, or speed.
We invest in colour management
We have used computerised colour management ever since it became available. Our print devices are calibrated to achieve the widest colour gamut possible on each material while also printing the closest match across materials.
Your prints will consistently look their best with us and is the reason why our international clients keep coming back.
Trannys ~ a term for photographic transparencies prevalent during the 1970's, 80's & 90's.
how to get the best result & fastest turnaround using our service
File Formats
- we take a range of file formats and are happy to discuss the best option for your project:
PDF , EPS , AI , INDD , JPEG , TIFF , PSD etc...
Please do not supply art set up in word documents.
Fonts
- we recommend converting all fonts to outlines when supplying print ready files.
- if there is a chance we may need to edit your files please supply the fonts to avoid delays.
Bleed
- we are happy to discuss the best option for your project, simply contact us for assistance.
General guide for supplying bleed:
Wall Decals : 20mm

Mounted Prints : 10mm on all edges

Double Sided : 10mm on all edges
If setting up at a reduced scale be sure to factor this amount into bleed areas so they don't over-scale at finished size.
Resolution
- don't alter resolution just supply what you have. If sourcing images from a third party request originals with native resolution i.e. not artificially interpolated to a higher resolution.
Cut Paths
- cut paths should be supplied on a separate layer above the artwork and, ideally, marked in a contrasting colour named accordingly in the swatches pallet.
- cut paths should be a complete "closed in" path and remain within the desired cut area. Do not use clipping to crop cut paths down or have the path continuing out of the desired artboard area.
White Ink
- white ink areas should be supplied on a separate layer above the artwork and, ideally, marked in a contrasting colour named accordingly in the swatches palette.
Templates
- we are happy to supply customised templates to suit your project, simply contact us if you would like assistance with file preparation.
Measuring a Silicone Edge Graphic (SEG) Size
Installing a Silicone Edge Graphic (SEG)
Click on the link below to upload files via our digital pigeon account
our location
Unit D, 31-33 Sirius Road,
Lane Cove West, NSW, 2066
Sydney ~ Australia
PLEASE NOTE
Google Maps can give misleading directions to Lloyd Rees Drive however there is no access from this location.
Access route is from Epping Rd, Sam Johnson way, Orion Rd, Sirius Rd only as depicted in coloured map.
phone ~ email
+61 (02) 9902 2400
Open: Monday - Friday ~ 9am - 5pm
Closed: Saturday - Sunday